Certified Sales and Rentals is proud to be Saskatchewan's exclusive XCMG dealer. Offering a robust line-up of machines, proven in the mining and construction industries. We know XCMG will more than meet your needs and are excited to provide new solutions for your equipment needs.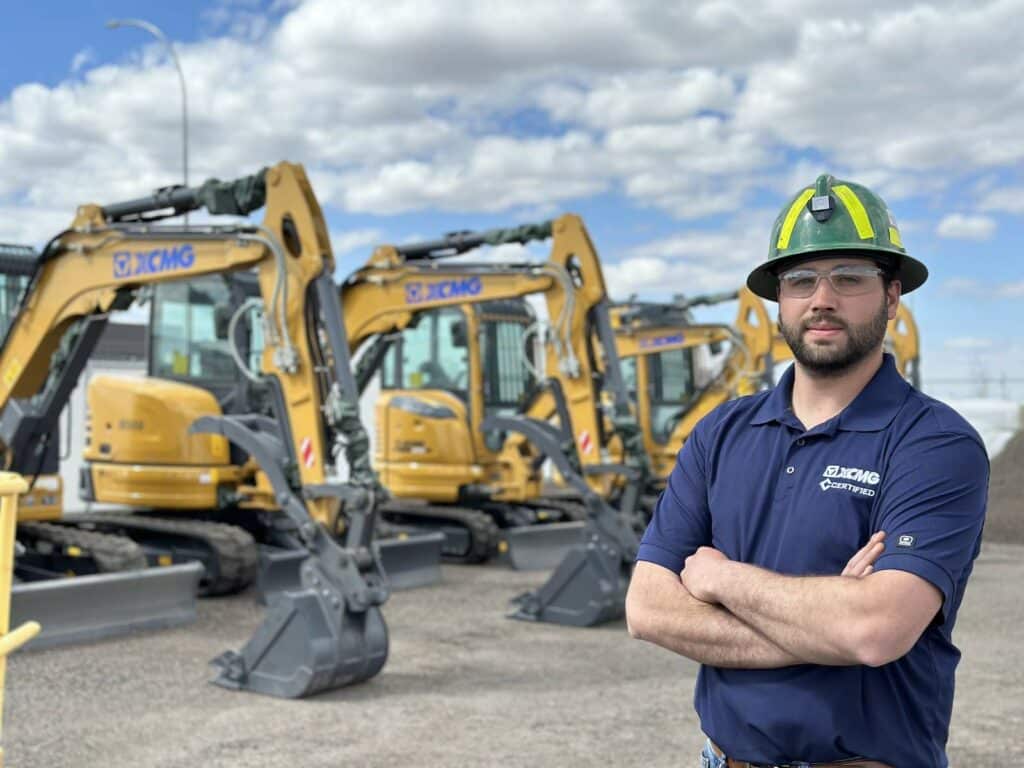 Mobile working platforms, man-lifts, loaders, excavators and more, Certified's new XCMG product line has the machine for you. With equipment in Saskatoon, we can meet your rental or sales needs and have equipment operating within 24 hours.
XCMG was founded in 1943. XCMG is the 3rd largest construction machinery company in the world. During its solid and stable development in the global market, XCMG has gradually established a marketing network made up of more than 2,000 service terminals, and more than 6,000 technical experts.
Certified is part of the Northern Strands Group of Companies (NSCG), located at #3 Dividend Drive & new offices at 802 60th Street East, Saskatoon. Offering solutions in the mining and construction industries, Certified provides specialized equipment, machinery, and services such as repairs, recertifications, and underground-ready equipment.
---
June 26, 2023
Contact: Cody Gampe
NSGC – 802 60th St. East, Saskatoon
306.242.7073 — CertifiedSR.com