It's not every day that Certified rents winches with this level of capacity to clients. We supplied a Walden winch rated for 40,000lbs with 1 1/8th cable. The winch will be utilized over 6 months to perform heavy pulls, wire rope and electrical cable change outs. Certified supplied training on the operational use of the winch. In addition, we supplied all required engineered drawings in accordance with Ontario mine regulations.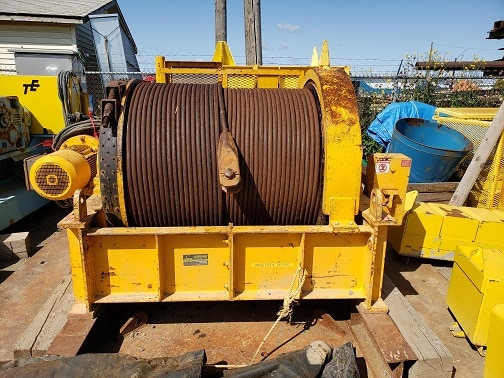 Certified specializes in the rental and sale of underground mining equipment and tools. Our mining equipment is underground ready with proper certifications in place.
Contact Certified today for a quote today!
Email: sales@certifiedsalesandrentals.com
Phone: 306-384-8593
Did you know Certified is one of the largest suppliers of rental mining equipment in Canada?